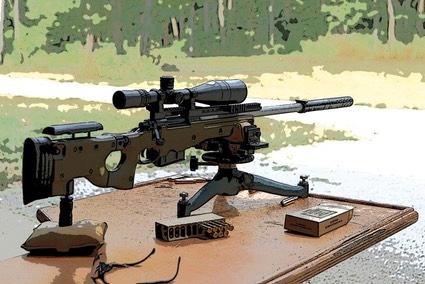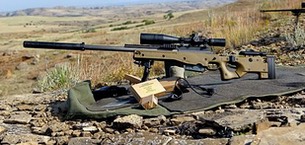 The MK13 was developed at the request of SOCOM at Crane Nav/Sea in southern Indiana.  Sometime around the mid to late '80's operators wanted a "bigger hammer".   Several had used the 300 win-mag in high power matches; were familiar with it; and specifically asked for it.
The only match round available, at that time was the 190 grain Sierra match king and that is what the rifle was chambered for.  They are currently shooting the 220 grain SMK.
NO LONGER AVAILABLE!!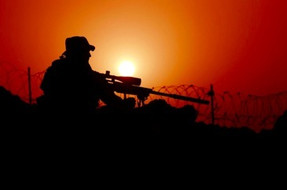 A U.S. Special Forces Soldier conducts rehearsal, training and pre-operation conformation on the MK 13 sniper rifle at sunset.
Our duplication of the Crane Nav/Sea built MK13 Mod5 300 win-mag rifle is built on your accurized Remington 700 long action receiver with a Lilja barrel 26.5" ( 1:10).  The assembly is mounted in an AICS 2.0 stock; uses the Remington factory trigger; has the M16 extractor bolt modification; has a Nightforce 20MOA scope rail mounted; and Badger IMUNS clip on adapter installed.  The barrel can be modified to accept the Knight's Armament MK11 suppressor.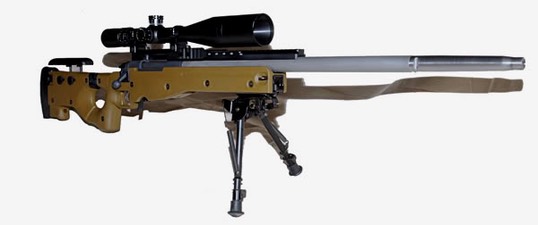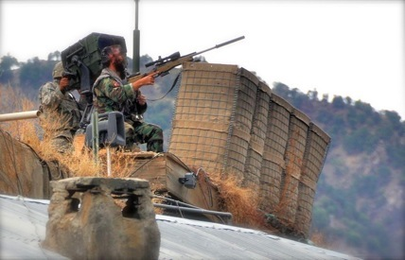 US forces provide an overwatch position while a group of Afghan commandos patrol the village below, Oct. 16, 2009, in Afghanistan.